Nominations for the She Inspires Awards 2021 are officially open. This year we are going Global, meaning a number of our categories are open to nominations from anyone, anywhere. The global categories are still available to our local friends, in fact you can nominate yourself locally and globally. Just click the category and then tick the boxes for both local and global nomination. Good luck to you all.
Entries Open
24th February 2021
Entries Close
31st May 2021
Applications Deadline 
July 2021
Judging Process
August-October 2021
Pre-Award Luncheon 
October (Date TBC) 
Award Ceremony
25th November 2021
Women in Business Award
This coveted prize will be awarded to an exceptional businesswoman who has shown immense business acumen to secure her success. She will exhibit every talent required of a brilliant business professional, including sublime creativity, focus and growth. Her efforts will have achieved remarkable growth and profitability in her organisation – as an owner of a business.  And she will also have engaged with the wider community to a significant degree.
*There will be two winners in this category:  Start Up Business (trading for two years or less) and Established Business 
SHEro Award
This special SHEro Award is to celebrate and shine a light on women who are an inspiration everyday. This award will celebrate one woman whose kindness and dedication inspires us. Her everyday selfless acts of compassion make our homes, our neighbourhoods and our world a better place. Open to all women from all walks of life.
Volunteer of the Year Award
Volunteers sacrifice their time and energy for no personal gain. They put their values and beliefs into action and pour their commitment into causes and projects. They fundraise, organise activities, help run community centres and projects.  They must be organised, driven, hard-working, energetic self-starters and team players. The 2020 Inspire Awards will celebrate a female Volunteer/Fundraiser who combines all these attributes to contribute to her community. We will be paying tribute to the highest calibre of volunteer or a team of volunteers.
Please Note: This needs to be an unpaid position
Team of the Year Award
This award will recognise an outstanding team effort for exceptional achievement whether working in charity, business, private or public sector. Teams that have made a significant impact or achieved significant results by successfully utilising the skills of all members of the team. Next June we'll be celebrating their triumphs by crowning one ladies' team our Inspire Team of the Year.
HER - Abilities Award
This Award is reserved for a special woman who despite her disabilities inspires by her positive contribution to the community, workplace, family or just her own life. Battling physical, mental or learning disability she has defied odds and  overcome personal or work challenges. The winner of this award will have transcended her physical or mental or learning  disabilities to turn her life around. Embracing HER-Abilities, she may also have achieved new success, eliminated limiting beliefs, and found a fulfilling way to live a fulfilling life.
HeForShe Award
*The MAN behind the WOMAN*
The deserving winner will bring with him an extraordinary story of support behind a successful woman.
It's YOUR turn ladies…Celebrate and Appreciate MEN who have supported you in your endeavours. Your father, brother, son, spouse, partner, friend, boss, nephew, neighbour, colleague. Anybody who has touched your life in a positive way.
This Award is inspired by UNITED NATION'S HeForShe solidarity campaign for the advancement of gender equality and is reserved for one remarkable man who through his deeds and efforts has tirelessly acted as an agent of change. He would have championed gender equality by standing up to cultural norms or challenging negative gender stereotype and behaviour.
This award will recognise effort, campaign, project, commitment shown by a man to advance and support women in business, workplace, home or charity.
Women in Social Enterprise
This award will celebrate a woman working in a leadership role/ founder of a social enterprise, who can truly communicate an impact with her stakeholders, demonstrate her geniune engagement with her employees, and traded for the benefit of the community. A social enterprise is an organization that applies commercial strategies to maximize  social impact alongside profits for external shareholders.
•Any business with a social impact, CICs and charities who do not  rely wholly on funding but raise their own money can be termed as social enterprise.
Women in STEM Award
We are looking to celebrate an inspirational woman in STEM who could be a role model to show women what they can achieve. This Award is designed to identify and share women who are passionate about STEM and good at what they do – she could be a young woman just starting out working to change the image of girls and women working in STEM, , a technician, female inventor, sparking inspiration for other women to innovate in any STEM business, start-up, academic setting or non-profit organisation, large or small. She will inspire others by showing what it is possible to achieve and demonstrate to the wider industry the contributions women are making.
Women Key Worker Award
This award will recognise women key workers in areas of nursing, social care, emergency services, supermarkets, policing and teaching. The unsung heroes of our community, quietly putting the needs of others before their own, keeping us safe, delivering the services and education and guidance our children need. This award will celebrate the service, talent and dedication of one exceptional woman working in any of the above mentioned key areas. 
Women in Leadership Award
Faced with more competition and fewer resources, the onus on running an organisation well cannot be underestimated. Leaders must constantly innovate to sustain and grow their organisations. A true leader inspires! Whether in private or public sector, charity, politics or education, they must lead, inspire and take their team to greater heights. They must retain clear vision, answer to boards, governors, trustees and public scrutiny while managing staff, beneficiaries and volunteers. Our deserving winner will handle all those pressures to ensure her organisation's mission succeeds.
Young Achiever Award
This important award will shine a light on an outstanding young person. It will celebrate and  highlight one young woman's natural aptitude, enthusiasm and commitment to help others, excel and contribute. Nominees  for this category can be chosen from either school, college, workplace or community. Contributions can be diverse and vary from helping mom at home, being a carer, buddy at school/college, volunteering or  fundraising. Open to young apprentices as well.
Please Note: Nominees must be 25 years or younger at time of nomination.
Women in Health & Wellbeing Award
Here's to the women who work wonders for our  health, fitness and our well-being. At the heart of our community are the professionals who keep us safe and return us to health so we may continue living our lives. This award will celebrate fitness coaches, personal trainers, gymnasts, acrobats, fitness dance coaches who help us stay active and fit. Or a professional in acupuncture, aromatherapy, massage, yoga, homeopathy, hypnotherapy or another holistic therapy. This award celebrates outstanding women who give their time, space and techniques to helping us escape the strains of our busy lifestyles – so we can be active, stay fit, unwind, relax and re-energize to fight another day.
The following categories are open to local, national and international nominees. 
Culture Champion Award
This award will celebatre true cultural champions and talented women across a range of artistic fields. Many have left lasting impressions on the world with their gifts. Artists play one of the most important roles in our society. They can reshape our world into a better place. Whether a dancer, musician, singer, painter, photographer, poet, author, screenwriter, an actress, playwright or comedienne, we're going to use this year's awards ceremony to highlight and revel in the outstanding talents of an artist through a single piece of her work or a showcase of her talents.
Lifetime Achievement Award
Our special lifetime achievement award recognises the contribution of a phenomenal woman who, over the course of her whole career and lifetime, has given her time, energy and gifts to enhance the people and place where she lives. The winner of this award will boast a life story which acts as a guiding beacon to inspire others who share it with her.
Michael Brown Agent of Change Award
This award is dedicated to the memory of Michael Brown BCA ~2020 Winner of 'He For She'. 
Michael's daughter, Clare Wood, was brutally murdered by her ex-partner, who had a previous criminal conviction for violence against women.  At the Coroner's Inquest, Michael learned that a loophole in the law allowed violent individuals to hide behind the Protection Of Data Act.  Finding out that the police were not allowed to disclose such information, Michael set about campaigning, and succeeded in bringing about the new Police Disclosure Scheme, which has become known as Clare's Law.  This award leaves us all with a legacy to continue the fight to put right things that are so clearly wrong, in Michael's name. 
 Through this special award we will celebrate the hard-work, inspiration and dedication of a lady who has been an agent of change. Through her regular work or any specific campaign, whether her work has been focused in her town locally,  or on critical issues further afield, nationally or globally. Her work should have brought about a positive change. Work could be around championing the rights of women and girls, preservation or enhancement of culture and heritage, policy change at workplace, challenging inequality and injustice experienced by women and advance awareness of a specific concern, this award gives us a unique opportunity to share and shine a light on remarkable stories of change.
Rising Star Award
The Rising Star award is intended to recognize an emerging leader in any field, at any level. Employee, volunteer or business owner, her record should reflects ongoing and exceptional growth in contribution to the profession or organisation. She should demonstrate an increased level of leadership, responsibility, and sphere of impact. She will have not yet reached a senior-or chief-level position, but her track-record should reflect a strong career trajectory with the possibility for appointment at the highest levels of the profession or organisation.
Couple of the Year Award
There are so many occasions when we celebrate inspired individuals but the hidden story is that there is often another person, sometimes in the background, sometimes alongside. In every case, the support from that partner is crucial in enabling the achievement we celebrate. This award will celebrate and shine a light on an amazing, inspirational couple whose partnership at home or at work inspires others.
Women in Networking, Events and Hospitality Award
The pandemic has been catastrophic for all, but has severely crippled the event and hospitality sector. Many of us have had to find innovative ways to survive these testing time. Networking has played a major role and has kept has connected and sane, and has played a vital role in easing our daily lives. Hence, recogniisng women in the networking, food and event (ONLINE or OTHERWISE) sectors has never been more crucial. Women in networking, women event organisers for weekly networks or annual gala dinners,women in  catering services, chefs, online cooking sessions,  (online or physical seeting),  we're determined to find the woman who has gone the extra mile to keep people connected, how she reinvented and not only survived but thrived, either via food or  events or both in these testing times– be it through the notable perfection in her product or the care and anticipation in her service.
*Networking and Events can be ONLINE or OTHERWISE 
*Events can include but not limited to: cultural programmes, workshops, talk shows, entertainment, cooking, business, expos etc
May 1962 – November 2020
Gay died from injuries sustained when she was struck by a car on Chorley New Road on November 13 2020. She gave untold hours of her time to many Bolton-based charities and leaves a legacy of kindness for the people of Bolton.
Dedicated to the memory of  Gay Wharton, our dear friend  and Inspire Winner of Girl up Award 2020. 
This award will celebrate an exceptional woman who has been kind and supported other women to achieve their goals. Support can be in form of (but not limited to), connecting people, signposting and mentoring. Ambassadors, Patrons, Champions, Networkers, Community Connectors, Mentors. If you have supported and helped other women achieve success, you are our  potential Girl Up Award winner!
*Not open for nominations.
Our Cause Partner of the Year 2021
Girls Out Loud is a social enterprise dedicated to raising the aspirations of teenage girls in the UK.  The organisation is passionate about empowering girls to find their voice. Their programmes are all about embedding more confidence, emotional resilience, self-assurance and self-esteem.  In turn, this leads to real aspiration, real change and long lasting success.
Our Winners at a Glance! Women who are not afraid to make decisions, not afraid to make mistakes, have transformed solitary fantasy into reality, who define success on their own terms and achieve it by their own rules and continue to shape the world through their leadership!
Jackie Hyde
Multi-award winning Director, Stanmore Insurance Ltd
Edith Conn OBE DL JP
President, British Red Cross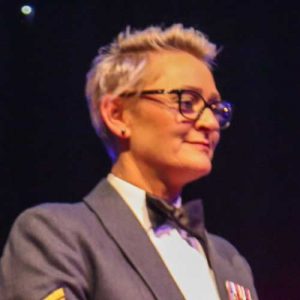 Sgt Amanda Edwards
RAF, Engagement Team North
Lady Kishwar Desai
Chair, Art & Cultural Heritage Trust Author & Playwright
Professor George Holmes DL
President & Vice Chancellor, University of Bolton.
Nahid Siddiqui
Kathak Artist & Choreographer
We are absolutely delighted and honoured to announce that Baroness Morris, Prime Minister's Trade Envoy ~ Jordon, Kuwait and Palestine; Deputy Speaker~ House of Lords; Chancellor Emeritus ~ University of Bolton;  is our Patron for the #SheInspires campaign. A true embodiment of #SheInspires ethos, her  long list of accomplishments is matched only by her true humility.
Subscribe now for updates about all things related to the Inspire Awards.