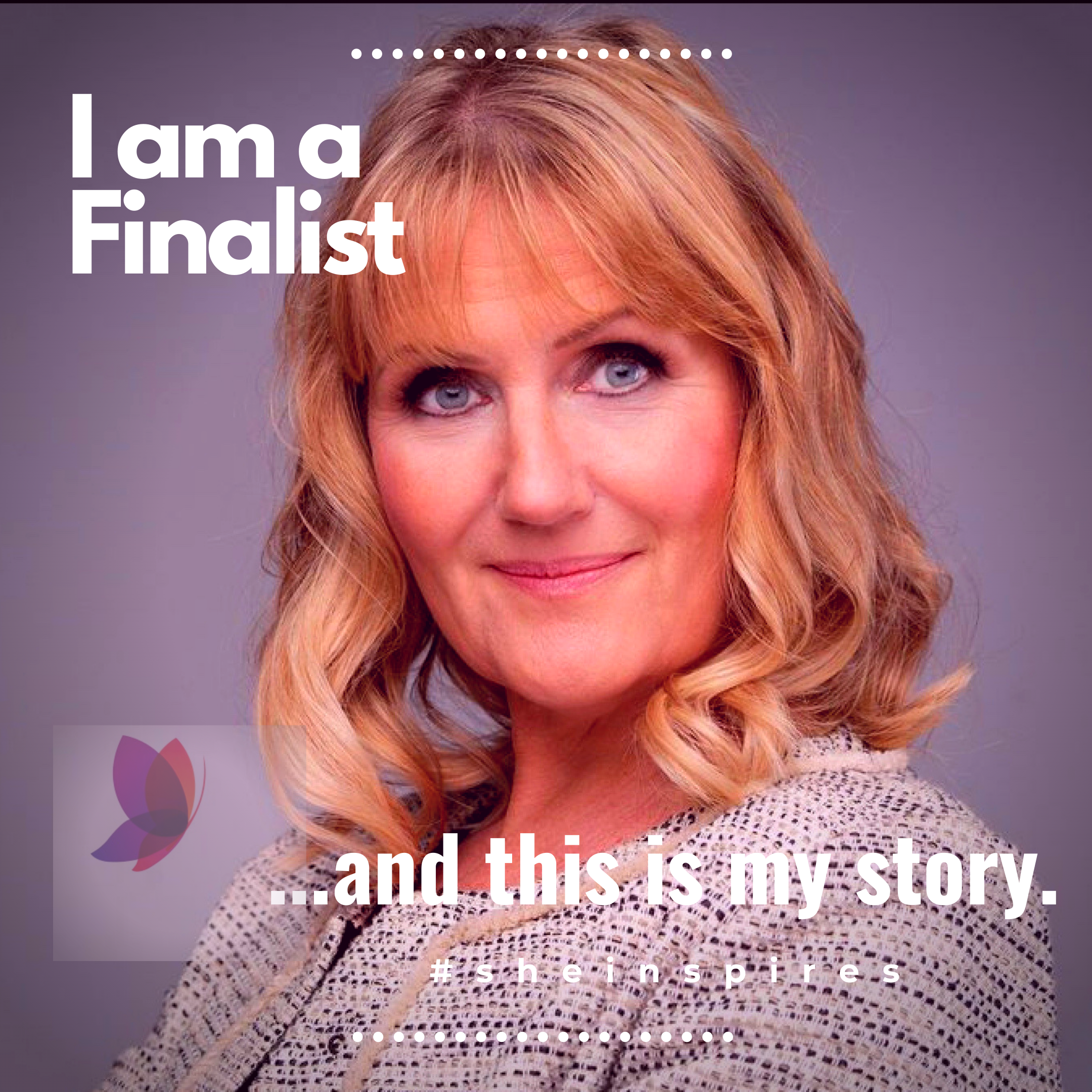 "Imposter syndrome is a real thing but something I am learning to deal with especially after being nominated in three categories for the 2020 She Inspires Awards!
I am really excited to be a finalist in the amazing Women in Leadership category, with so many other wonderful women. Event Organiser of the Year – I didn't think I organised events until a colleague pointed out that in between the networks and charity lunches, I organise over 20 per year! and finally with the wonderful Unique Ladies Franchisees as part of the Team of the Year, getting that group together is one of my proudest achievements, they are all absolutely wonderful to work with.
After leaving my (very male dominated) corporate role of over 30 years, in 2015 and deciding that women in business needed a platform to network independently, I set up one Women Only Business Network. I called it "Unique Ladies" as we all are. 45 Ladies attended and following it I had enquiries to do more. Over three years I started groups in Bolton, Preston, Media City and Liverpool, it was hard work and tenacity but the method worked. Still, to this day we are FREE membership, pay as you go model, we provide a warm welcome, friendship, warmth, support and help to "straighten each others crowns". We always have great inspirational speakers and some amazing collaborations began to happen. The groups were still in demand so I had the idea to Franchise, and "hand over my baby" to another lady to see if it could work. It did! Now, almost 5 years later we have a hugely successful franchised model with a team of 8 franchisees and 2 admin ladies, and we manage 15 groups in Bolton, Blackburn, Blackpool, Bury, Bradford, Chorley, Hyndburn, Liverpool, Preston, Ribble Valley, Salford, Stockport, Southport, Tameside and Wigan with Kendal launching in May and with more growth and launching throughout 2020.
The feedback we get from ladies who attend, on a regular basis, is phenomenal. Life changing, empowered, supported are some of the words used to help me know I've made a difference to hundreds of ladies in the region.
So I'm not an imposter and I'm doing ok for a Lancashire Lass who left school with 3 'O'Levels!!"